Saturday, 24 March 2012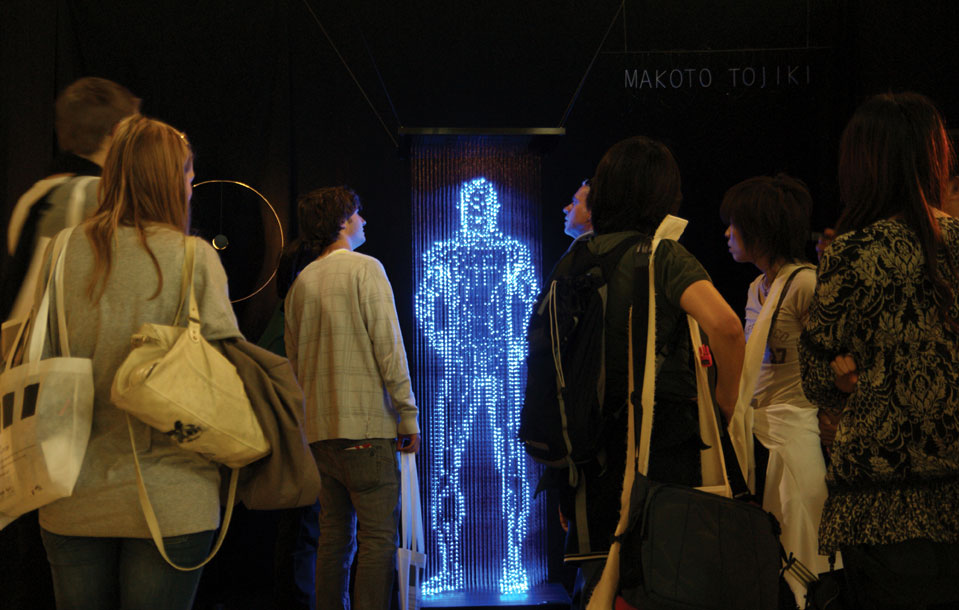 Japanese artist
Makoto Tojiki
works primarily with lights, exploring its use in installations, figurative sculpture, as well kinetic pieces.
Posted by

sekar puti
at 01:18
0 comments

Hindi Zahra photo session for EMI music. she is very beautiful and talented.
photographer: Marie Taillefer. Styling and creation: Borre Akkersdijk. more about her session
here
. and her live video
here
.
Posted by

sekar puti
at 00:49
0 comments

Rimas VisGirda. more of his nice work here.



i don't know who made this. but this is deliberately nice.



ceramics. its such an easy word to say. but just like making something worth, making ceramics is never too easy. i have an artist-block these recent days. i don't know what makes my mind too cloudly-and thats might be a problem. so, here i'am..blogging about ceramic for triggering my mind.
this review about
Glasglow ceramic Studio
seems enough to make myself want to work there. but still, i have these visual-stuck for my works. and i find
Wonderlust
really neat! and i read about this art blog called
white-swallows
and design blog called
designinspiration
. nice! and tonight is a big night for some of my friend who join
BaCAA
or Bandung Contemporary Art Awards. i really hope they will win. :)
Posted by

sekar puti
at 00:25
0 comments

Thursday, 22 March 2012
Philip Hanson Hiss, from his Bali book. published 194, London
male Balinese tiger was shot and killed. published in Indonesian newspaper
50 years ago, and it was totally extinct in 1935. this photo circa 1925.
Balinese Tiger never been captured alive, in photos or video, or be seen in a zoo. :(
today is the silence day or Nyepi for Balinese Hindu. i go to Bali when i was a kid. i was amazed by their culture, art, and places.
there's still a lot of old pictures featuring Bali and its tourism..since when first discovered in 1597, Western eyes are open by its tropical eden and culture. here you can read the history of the first discovery Bali island in Dutch perspective. in here, you can find a lot of Bali image from time to time. in here, a few but interesting Balinese photos.
Posted by

sekar puti
at 23:30
0 comments

Tuesday, 20 March 2012
Posted by

sekar puti
at 22:11
0 comments

Frida Kahlo adalah salah satu seniman penting dunia. lukisan-lukisannya banyak memuat potret diri dan terinspirasi dari kehidupan pribadinya-konflik batin dan harafiah yang terjadi di hidupnya, drama romansa pernikahannya dengan sesama seniman Mexico, Diego Riviera, dan perspektifnya sebagai perempuan secara keseluruhan. Sudah lebih dari 50 tahun Kahlo pergi, dan ia tetap menjadi ikon dengan ekspresi eksentrik di seni, dan juga fashion.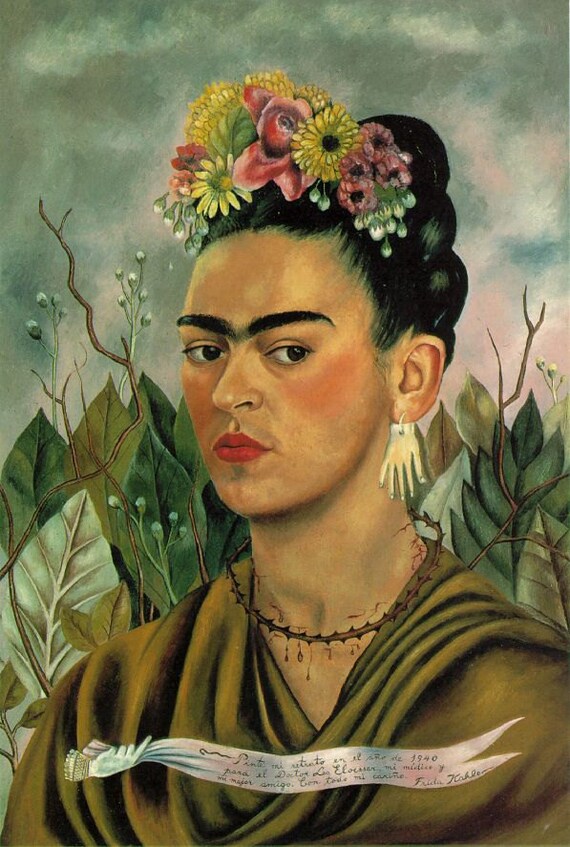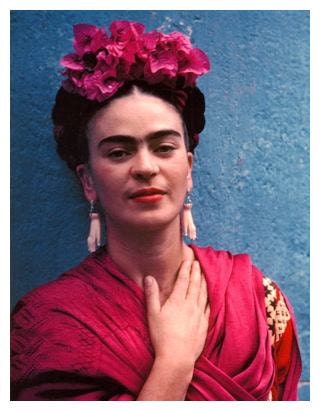 'I paint self-portraits because I am so often alone, because I am the person I know best'
Tahun 1939, Frida Kahlo ketemu Pablo Picasso di Paris. Saat itu, Picasso ngasih hadiah ke Kahlo anting-anting berbentuk miniatur tangan. Hadiah ini lumayan signifikan dengan perspektif Picasso yang memandang Kahlo sebagai sosok surealis. Kahlo memang senang mengenakan perhiasan (dan bunga segar dirambutnya yang dikepang), tapi mayoritas koleksi perhiasannya bergaya Aztec. Dalam karya (1940) dan foto Kahlo di atas, ia mengenakan anting tangan dari Picasso.
Aku menemukan beberapa barang dan karya yang terinspirasi dari Kahlo di etsy.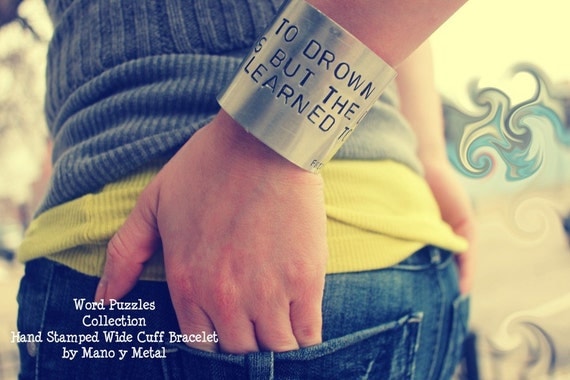 Frida Kahlo quotes imprinted in aluminum handcuff:
'i tried to drown my sorrows, but the damn things learn to swim'.



Posted by

sekar puti
at 01:47
0 comments

i watched the video from joanna newsom
here
, very moving...and just checking
tumblr
of my friend. and how to make your own rug..nice
diy stuff
.
Posted by

sekar puti
at 00:26
0 comments